Discipleship Hour
Sunday Mornings | 9:45-10:45am
In order to encourage and equip you to grow and live out your faith as a disciple in EVERY aspect of your life, we have dedicated time on Sunday mornings for devotion and obedience to God's Word with age-appropriate discipleship for all ages between services from 9:45-10:45am. A life of discipleship is about the journey along the way with those God has placed in our life, so that together, we grow as His loved, redeemed people in Jesus Christ. We'd love to have you join us on this journey of discipleship, and together we can continue Jesus' Kingdom work in and through Gloria Dei!
Sermon Series Study | Chapel Commons
Join us every Sunday in the Chapel, as we engage in God's Word together using the current sermon series themes and Scripture readings. Led by the pastoral staff of Gloria Dei, this Bible study will be an opportunity to unpack even more application of the sermons in our daily lives of discipleship. This class will also be available online to those who don't feel comfortable coming back on-campus. Click the link below to join us on our online streaming site.
Parent Groups
Join a parent group on Sunday mornings that ties in the same lessons our kids and students are learning. Parents of infants-12th grade meet at the Life Center tables (led by Lara Brumm). We also have specific Parent Groups for those with students in Confirmation in the Student Center.
A Study of David | LC 210/212
Led by Gary Himmler & Richard Zalesak. As the Messiah, Jesus was a descendant of King David and his ministry was pivotally impacted by the life of his great ancestor. Join us as we study the epoch of King David and how it helped shape the expectations and reality of Jesus' ministry. This class will also be available online to those who don't feel comfortable coming back on-campus.
The Teachings of Jesus | LC 215/217
Led by Keith Chuvala. What did Jesus teach about politics? How about money management, forgiveness, and faith? And what did He teach about Himself, the Bible, and the Kingdom of God? Join us as we read about His words on these and other topics through the Gospels and epistles of the New Testament. Each week we'll cover a single teaching, so feel free to join us any time! This class will also be available online to those who don't feel comfortable coming back on-campus.
The Book of Daniel | Begins OCT 2! | LC 215/217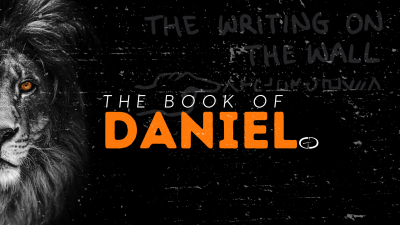 The writing's on the wall! What Old Testament book is prophetic, apocalyptic, and casts long shadows into the New Testament? It's the Book of Daniel. We'll study the fascinating stories about this man who was among best and brightest of God's people yet who found himself captive in Babylon. We'll see God in action in amazing ways, with and through His people, in circumstances that would be completely hopeless apart from His mercy and grace. Join Keith Chuvala as he takes us through this incredible book!
Live Fully Alive! | Register Today! Begins Oct. 23rd!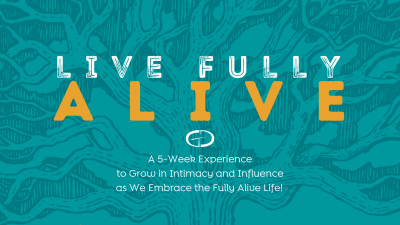 Led by Discipling Director, Jason Phelps. You were created for much more! You were created to LIVE FULLY ALIVE. This is a promise Jesus makes in the Bible to anyone who will receive it: "I came that they might have LIFE, and have it to the FULL." Signing-up for this 5-week experience to grow in INTIMACY and INFLUENCE will help you step into a FULLY ALIVE LIFE! Registration is important as this experience is a course designed to be started and completed. We will gather from 9:45am - 10:45am every Sunday from OCT. 23 - NOV 20. Please register for this 5-week experience by OCT. 19. Click button below.
Men's Bible Classes
The Apostle Paul | Tuesdays 6:45-8am | LC 214/216
Led by Ron Petri. Written to churches in Galatia founded by Paul during his missionary journey perhaps as early as A.D. 48-50 which would make this the earliest surviving letter of Paul. Key thought: "It is by grace through faith alone that people are justified and it is by faith alone that they are to live out their new life in the freedom of the Spirit." Martin Luther relied so strongly on this letter in all his preaching, teaching and writing against the prevailing theology of his day.
The Judaizers argued that Paul was not an authentic apostle and that out of a desire to make the message more appealing to Gentiles he had removed from the gospel certain legal requirements. Paul writes to counter the claims of legalistic Judaizers who were telling the Galatian believers that they must be circumcised and keep the law of Moses in order to be saved.
Email Ron Petri with questions.
Women's Bible Classes
Morning Classes | Wednesdays 9-11am| Begins Sept 21st
Fall classes are held on Wednesday mornings from 9-11am beginning September 21st. Both classes gather at 9am in LC210/212 for opening prayer and worship before moving to individual classrooms.
LifeLight - Wilderness Wanderings by R. Reed Lessing. This class will be led by Kathie Stocker in room LC 210-212 thru Dec 14th.
Wilderness Wanderings examines the OT books of Exodus, Leviticus, Numbers, and Deuteronomy, following the Israelites as they ask, "How Did We Get Here?" Topics to be studied include Making Offerings, Priestly Ministry, Clean and Unclean, Atonement, Holiness, Festivals, By the "Numbers" and finally, Planning to Settle. Join us in the Adventure!
Psalm 23: The Shepherd With Me by Jennifer Rothschild. This class will be led by Renee Page in room LC214/216 thru Nov 2nd. (Another class will begin in November - TBD)
Many women know Psalm 23 by heart but haven't experienced its power in their lives. This beloved psalm can breathe new life into women who are weary and unsure of their next steps. It's more than a psalm that comforts in death; it gives confidence in life. In this 7-session study gain fresh insight and encouragement from Psalm 23. Explore the depths of God's compassionate care while debunking the self-reliance myth. Learn how your vulnerability is not a liability because you can trust the Shepherd's goodness throughout each season of life.
Evening Classes | Wednesdays 6:30-8pm | Sep 14th
The Bible Recap by Tara-Leigh Cobble. This evening class will be led by Dixie Russo via ZOOM thru Dec 14th from 6:30-8pm. This class begins on Sep 14th.
The Entire Bible over two years as taught by Tara-Leigh Cobble from "The Bible Recap Podcast". This is our 2nd in 4 groupings however previous attendance is not required. All are welcome! This author will help us break the bible down into daily studies and see God's story of love and the desire to have an everlasting relationship with us.
Many feel overwhelmed tackling the entire bible but this study really helps you break it down into small parts, dig into each portion and come out with a much stronger understanding. I hope you can join us in person or on zoom. New members are always welcome. To join the class contact for the ZOOM link and more information.
Walkin' Faith Group | Sundays 5:15pm | Oct 2nd
Walkin' Faith Group will be an active Bible study which includes listening to a study on headphones while walking or running the path at Clear Lake Park. The group, led by Renee Page, will then gather together in lawn chairs to discuss the study. Ladies will need comfortable shoes, headphones, phone, and a lawn chair.
Clear Lake Park is located at 5001 Nasa Pkwy, Seabrook, TX 77586. The park is well lit and has both water and restrooms. Ladies are welcome to walk as a group or as individuals depending on desired pace. The park has several paved sidewalk options and the park is a large loop so women walking by themselves will still be part of the group.
The study is free and open to all women. The Fall Session will be held on Sunday evenings from 5:15-7pm beginning October 2nd. We will meet for five weeks (every Sunday in October). Click HERE to sign up and receive more information.
Have questions? Please email Renee Page.