Discipleship Hour
Sunday Mornings | 9:45-10:45am
In order to encourage and equip you to grow and live out your faith as a disciple in EVERY aspect of your life, we have dedicated time on Sunday mornings for devotion and obedience to God's Word with age-appropriate discipleship for all ages between services from 9:45-10:45am. A life of discipleship is about the journey along the way with those God has placed in our life, so that together, we grow as His loved, redeemed people in Jesus Christ. We'd love to have you join us on this journey of discipleship, and together we can continue Jesus' Kingdom work in and through Gloria Dei!
Sermon Series Study | Chapel
Join us every Sunday in the Chapel, as we engage in God's Word together using the current sermon series themes and Scripture readings. Led by the pastoral staff of Gloria Dei, this Bible study will be an opportunity to unpack even more application of the sermons in our daily lives of discipleship. This class will also be available online to those who don't feel comfortable coming back on-campus. Click the link below to join us on our online streaming site.
Parent Groups
Join a parent group on Sunday mornings that ties in the same lessons our kids and students are learning. Parents of infants-12th grade meet at the Life Center tables (led by Lara Brumm). We also have specific Parent Groups for those with students in Confirmation in the Student Center.
A Study of David | LC 210/212
Led by Gary Himmler & Richard Zalesak. As the Messiah, Jesus was a descendant of King David and his ministry was pivotally impacted by the life of his great ancestor. Join us as we study the epoch of King David and how it helped shape the expectations and reality of Jesus' ministry. This class will also be available online to those who don't feel comfortable coming back on-campus.
The Book of Daniel | LC 215/217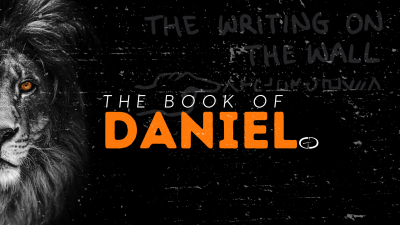 The writing's on the wall! What Old Testament book is prophetic, apocalyptic, and casts long shadows into the New Testament? It's the Book of Daniel. We'll study the fascinating stories about this man who was among best and brightest of God's people yet who found himself captive in Babylon. We'll see God in action in amazing ways, with and through His people, in circumstances that would be completely hopeless apart from His mercy and grace. Join Keith Chuvala as he takes us through this incredible book!
Men's Bible Classes
The Apostle Paul | Tuesdays 6:45-8am | LC 214/216
Led by Ron Petri. Written to churches in Galatia founded by Paul during his missionary journey perhaps as early as A.D. 48-50 which would make this the earliest surviving letter of Paul. Key thought: "It is by grace through faith alone that people are justified and it is by faith alone that they are to live out their new life in the freedom of the Spirit." Martin Luther relied so strongly on this letter in all his preaching, teaching and writing against the prevailing theology of his day.
The Judaizers argued that Paul was not an authentic apostle and that out of a desire to make the message more appealing to Gentiles he had removed from the gospel certain legal requirements. Paul writes to counter the claims of legalistic Judaizers who were telling the Galatian believers that they must be circumcised and keep the law of Moses in order to be saved.
Email Ron Petri with questions.
Women's Bible Classes
Wednesday Classes | Mornings 9-11am | Evenings 6:30-8pm
Classes are held on Wednesday mornings from 9-11am. Both classes are on break for the summer and will resume in the fall.
To be added to the email distribution list contact Beth Hranicky.
The Bible Recap by Tara-Leigh Cobble. This evening class will be led by Dixie Russo via ZOOM from 6:30-8pm. This session is currently on break for the summer and will resume in the fall.
New members are always welcome. To join the class contact for the ZOOM link and more information.
Summer Bible Study| Wednesdays 9-11am | June 14-Aug 8th
No Other Gods by Kelly Minter. 8-week class led by Renee Page (no class week of July 4th).
Often, idols are obvious--money, power, fame. But subtler idols can sometimes take the form of sweet loved ones, Instagrammable interiors, and busy seasons of ministry. But if your heart is prioritizing any of those pursuits before God, they are taking up space meant for Him alone. In this 8-session study, learn to identify the functional gods you are serving daily and the lies they tell. Only when you learn to dethrone modern-day idols can you pursue a deeper, more meaningful relationship with Jesus.
Class will meet in the Student Center Chat Room from 9-11am. Study books can be purchased through Lifeway or other resources or you can contact Renee Page to request a copy through the church.