Missions at Gloria Dei
As disciples of Christ with a mission of helping more people live life with Jesus every day, we are compelled to love and serve others both locally and globally. From multiple international trips each year to partnerships with local ministries, we are always striving to fulfill the Great Commission. Check out all of our mission opportunities and see where the Holy Spirit guides you. Contact Stephanie Knea to get involved or if you have any questions.
But you will receive power when the Holy Spirit has come upon you, and you will be my witnesses in Jerusalem and in all Judea and Samaria, and to the end of the earth.

Acts 1:8
0

Children Sponsored in Uganda
Local Missions
Anchor Point
Comfort Dog
Hope Active
Kids Hope
Lighthouse Christian Ministries (LCM)
LINC
Mercy Tree
National Missions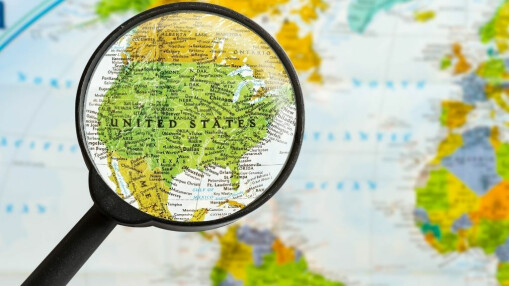 Comfort Dog
Orphan Grain Train
Disaster Relief
LINC
FiveTwo
Global Missions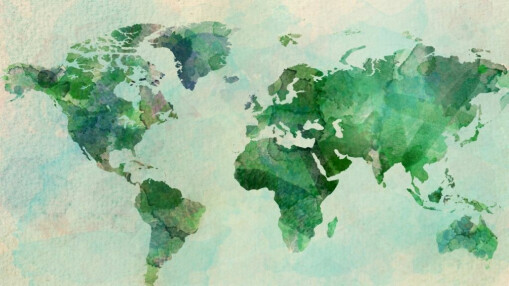 Honduras
Honduras Mission Adventure June 2023
Our Adventure began in Houston, Texas where a team of 9 from Gloria Dei met 4 times for pre-trip meetings to discover how we could be most effective during our time in San Pedro Sula. Our plan came down to three words, learn, fellowship, and encourage. Throughout our week in Honduras, God was so gracious with opportunities for us to experience those three key words. Through our time visiting the orphanage, prepping for and helping execute the medical brigade. Because of the Medical Brigade over 200 people were able receive medical attention and much needed medications. This is outreach event opened the door for people to pray for their neighbors and for Gospel to be shared, all while free haircuts were offered and children laughed and played games. While many of us didn't speak Spanish we still found ways to learn, fellowship, and encourage our brothers and sisters in Honduras who are working hard to share the Gospel in t
heir community.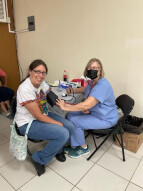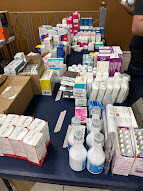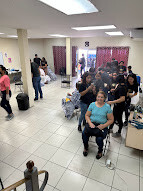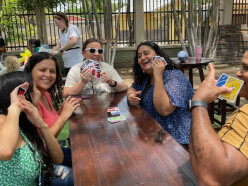 Uganda
Uganda Mission Adventure
God willing we will take one trip to Uganda each year. If you are interested in traveling with us in the future please reach out to Stephanie Knea to learn more about future opportunities.
Our next Mission Adventure runs July 28-August 6, 2023
Trip Cost: $900 + airfare (from Houston to Entebbe)
The children love receiving letters from their Friend's at Gloria Dei. Click here to write your child — you can even attach a picture!
Learn more about our partnership with Children's Hope Chest in Uganda