Music Trivia Night Supporting Student Missions
Men Women All Church High School Adults Events Middle School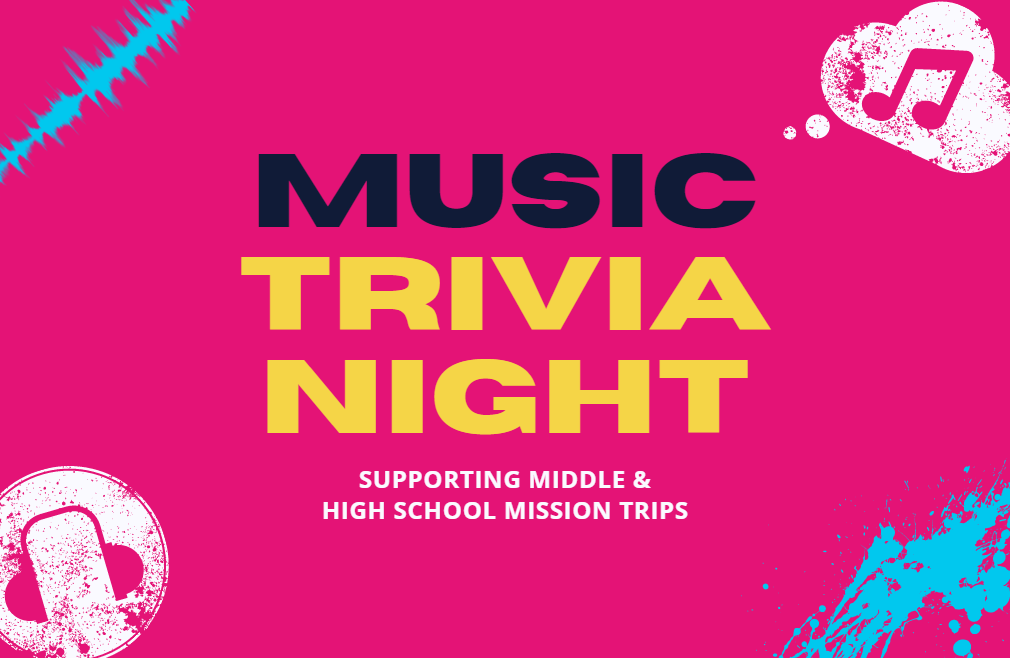 Put on your thinking caps and join us for a night of fun and friendly competition. Brush up on your music across the decades, as we are covering all the genres. There will be awards, door prizes, drinks and fun! Get some friends together and fill up a table for a great evening!
All proceeds from this event go to support students attending Discipleship Trips this year.
Cost: $15/person
Childcare: $10/child for the evening is available for ages 6 weeks-5th grade. Please indicate names, ages and allergies for registered children.
Food Options: We will have several options for tables to purchase food when registering. Food will be ready for your table when you arrive.
Large Cheese, Pepperoni or Sausage Pizza - $13/ea
Large Supreme or Meat Lovers Pizza - $16/ea
Teams can also purchase a pack of mulligans & door prize tickets at the event, night of.
Get your team together and have your team captain register everyone by Sunday, October 2nd. Teams can have up to 8 people at their table!
Click here to register your team! (Opens August 28th)