Women's Health: The Importance of Self-Care
Women Care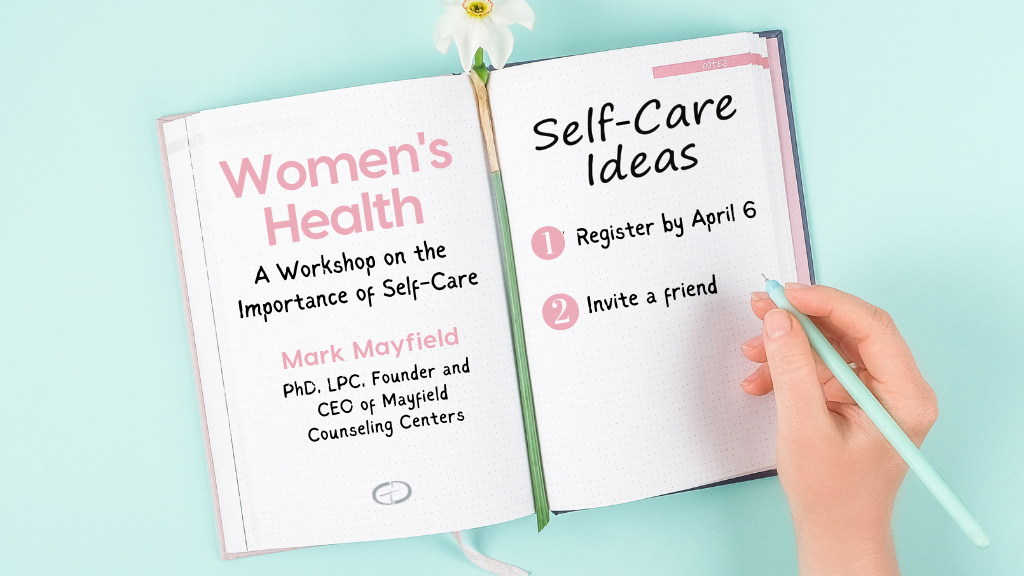 Women all know we need to take care of ourselves in order to better care for those we love, but we often get stuck and ask: 'How do I do this?' and 'When do I have time?' Join therapist and author Dr. Mark Mayfield as he explores the importance of self-care and its positive effects on our mind, body, and spirit. In this workshop you will:
Explore the effects of stress on the mind, body, and spirit.
Learn the importance of integrating a self-care routine into your daily life.
Experience practical new tools that can be implemented into your life and the lives of your family.
All women are welcome and this event is open to the community. Childcare is provided onsite at no cost so you can relax and focus on yourself!
Cost is FREE, but registration is required by April 6th. REGISTER HERE
For more information, contact Pastor Randy at rmiller@gdlc.org
About the presenter: Dr. Mark Mayfield has professional experience in treating and addressing anxiety, depression, and PTSD, substance abuse, domestic violence, self-injury, and suicide. He is passionate about the integration of faith and mental health. As a board-certified counselor, he has built a reputable counseling practice on the forefront of brain science and attachment therapies, dedicating his life to helping adults and adolescents.