Women's Retreat 2022
Women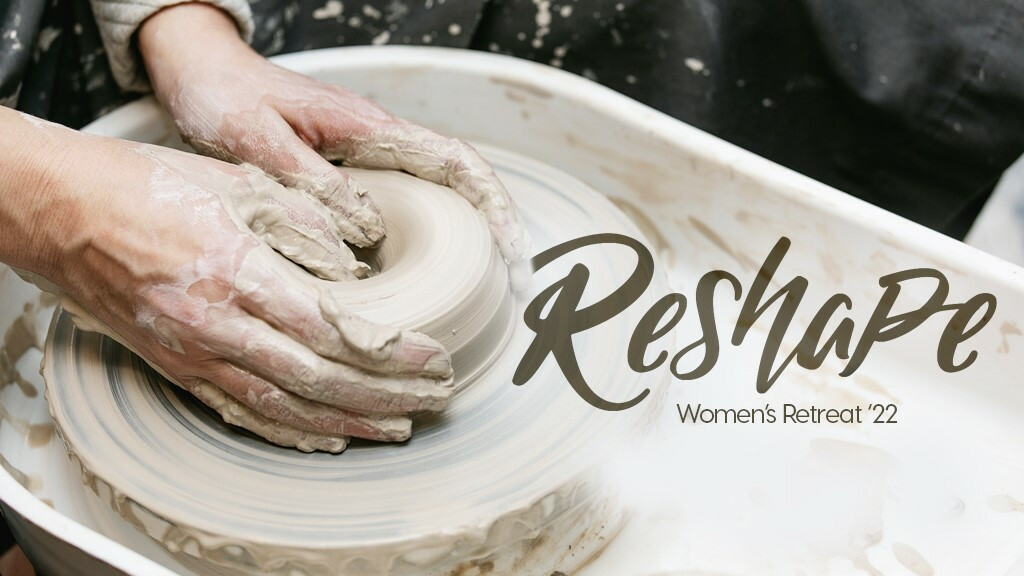 Join us for two nights in the Piney Woods of Navasota for a Women's Retreat at Camp Allen to experience the beauty of nature with all the comforts of a hotel! Retreat dates are Sept 16-18th, 2022.
Listen to our fabulous guest speaker, Rachel Norris, as she shares her testimony of how God reshaped her life. Rachel is a potter who will create pottery in front of us as an illustration of the clay we are in God's hands. Her pottery is amazing and her life story is even more beautiful!
In addition to our guest speaker we will spend time in devotions, quiet time in prayer as well as making crafts, making friends and laughing till our sides hurt! Camp Allen is located on several acres of woods with trails, a lake and many outdoor options for quiet time and reflection. This will be a wonderful weekend learning how to RESHAPE our lives by the hand of the Lord!
The retreat will be held in the Camp Allen Hotel and Conference Center and is limited to 75 women. Cost is $210 ($105/night) for a double-occupancy room and includes all meals and amenities. Meals are catered by Camp Allen including breakfast, lunch and dinner. We also have a handful of single-occupancy rooms reserved at the rate of $265 ($132.50/night). Women are welcome to register with a $40 non-refundable deposit and make payments toward the final cost. Deadline to register is 8/14/2022. Hotel check-in is Friday, September 16 at 3pm. Check-out is Sunday, September 18th at 11am.
If you have any questions please contact Renee Page.