Middle School Mission Adventure - Austin
Middle School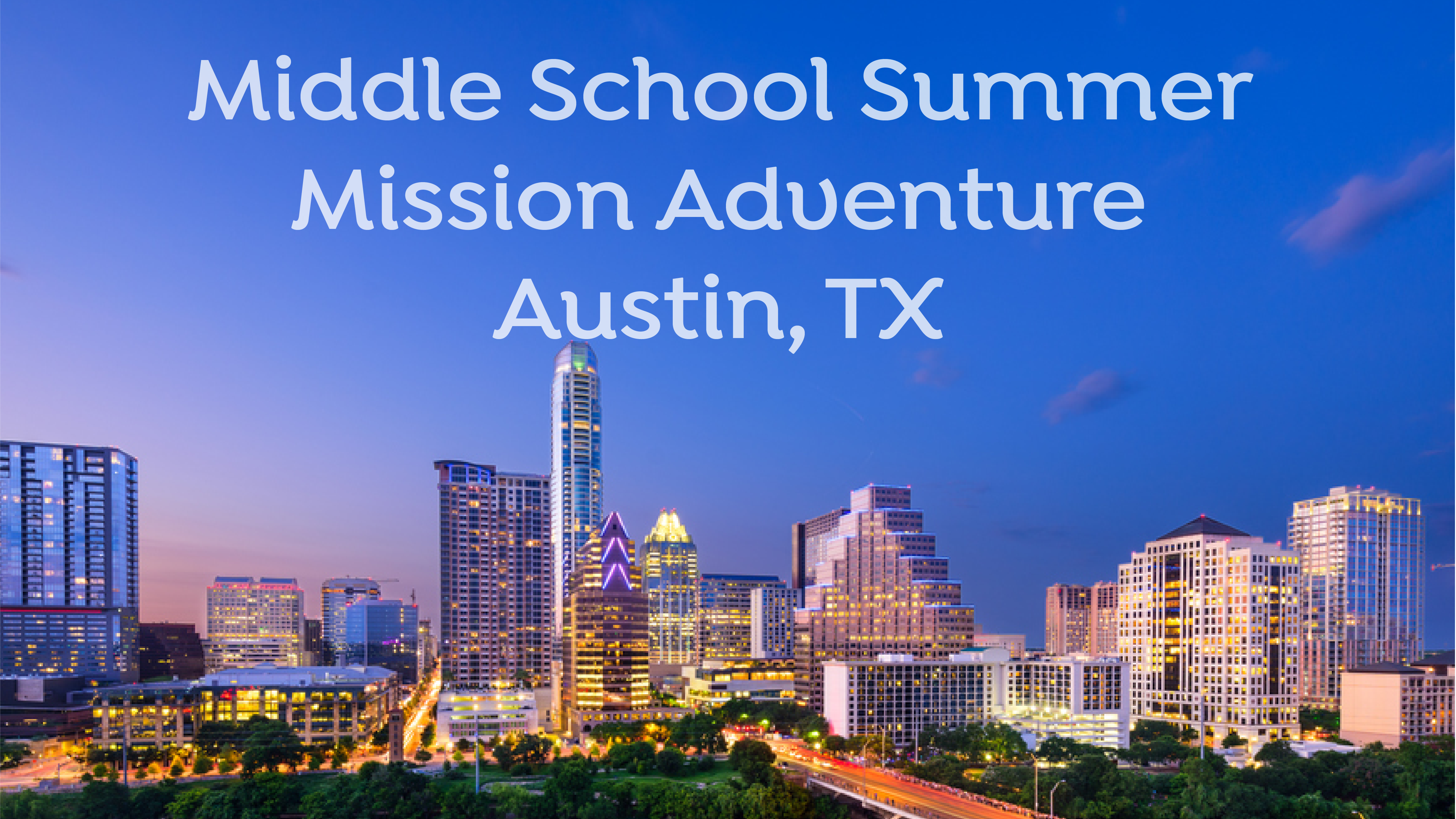 Gloria Dei will once again be partnering with LeaderTreks as we embark on another exciting serving opportunity for our middle school students (current 5th-7th Grade)! LeaderTreks focuses on discipleship through serving in meaningful ways. During the course of the week, in addition to serving in food pantries and homeless shelters, students will spend time learning about their gifts and personal calling to discover the mission God has for them in their life. At the end of the week students will have time to explore the city of Austin as a group with a unique day of fun and exploration.
Students on this trip can expect to experience how the church is responding to the local needs of a community in real ways, serve in local ministries, and discover their passions in life.
Trip Dates: June 19-25
Click Here to Register by May 11th
Email Matt Kortze with questions.