Fresh Grounded Faith w/ Jennifer Rothschild Day 2
Women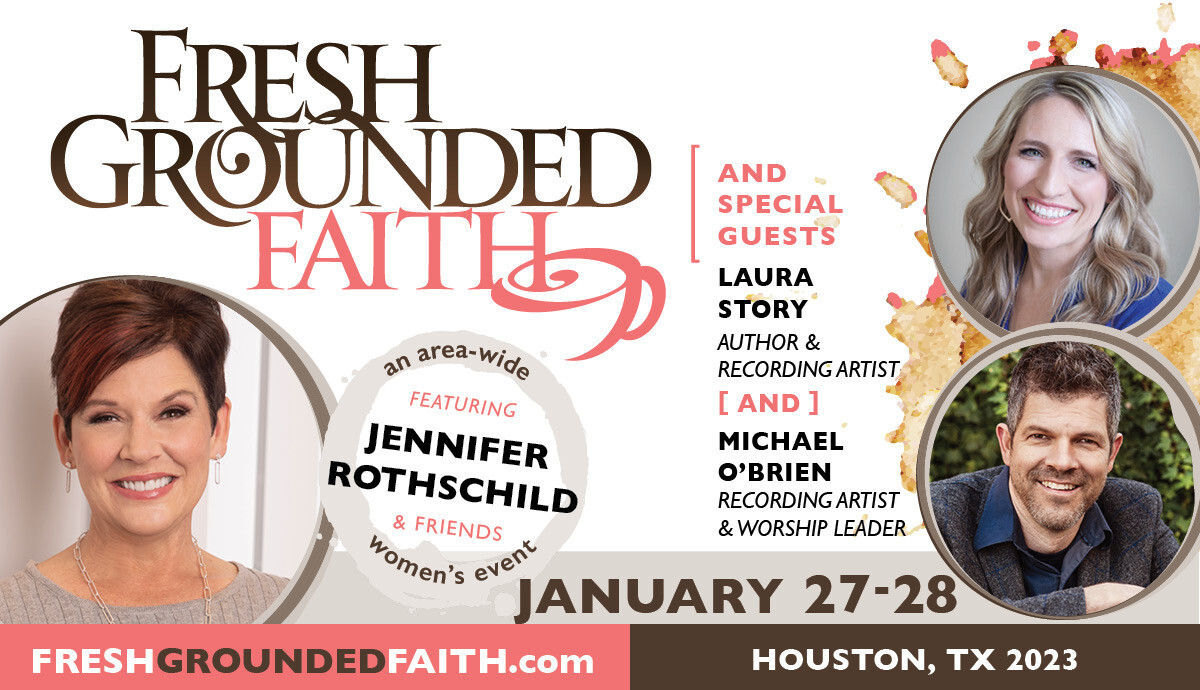 Being rooted and grounded in love … that you may be filled with all the fullness of God. Ephesians 3:17,19
Fresh Grounded Faith is a 2-Day Women's Event that takes place all over the country.....and we are bringing this event HERE to Gloria Dei! You will not want to miss Jennifer Rothschild and her guests on stage sharing encouragement, Biblical wisdom, real life stories...and fabulous coffee! We are partnering with churches all over the Houston area to bring this event to our very own Gloria Dei. Our Worship Center will be packed full with women and our hearts will be packed full with Truth and Love!
Fresh Grounded Faith with Jennifer Rothschild, Laura Story, and Michael O'Brien takes place Jan 27-28th, 2023. The event runs from 7-9:30pm Friday and 9am-12:30pm Saturday.
Registration is open until Jan 26th. If you have any questions please contact Renee Page.