Family Life Team Leader Training
Kids High School Adults Events Kids Jr Middle School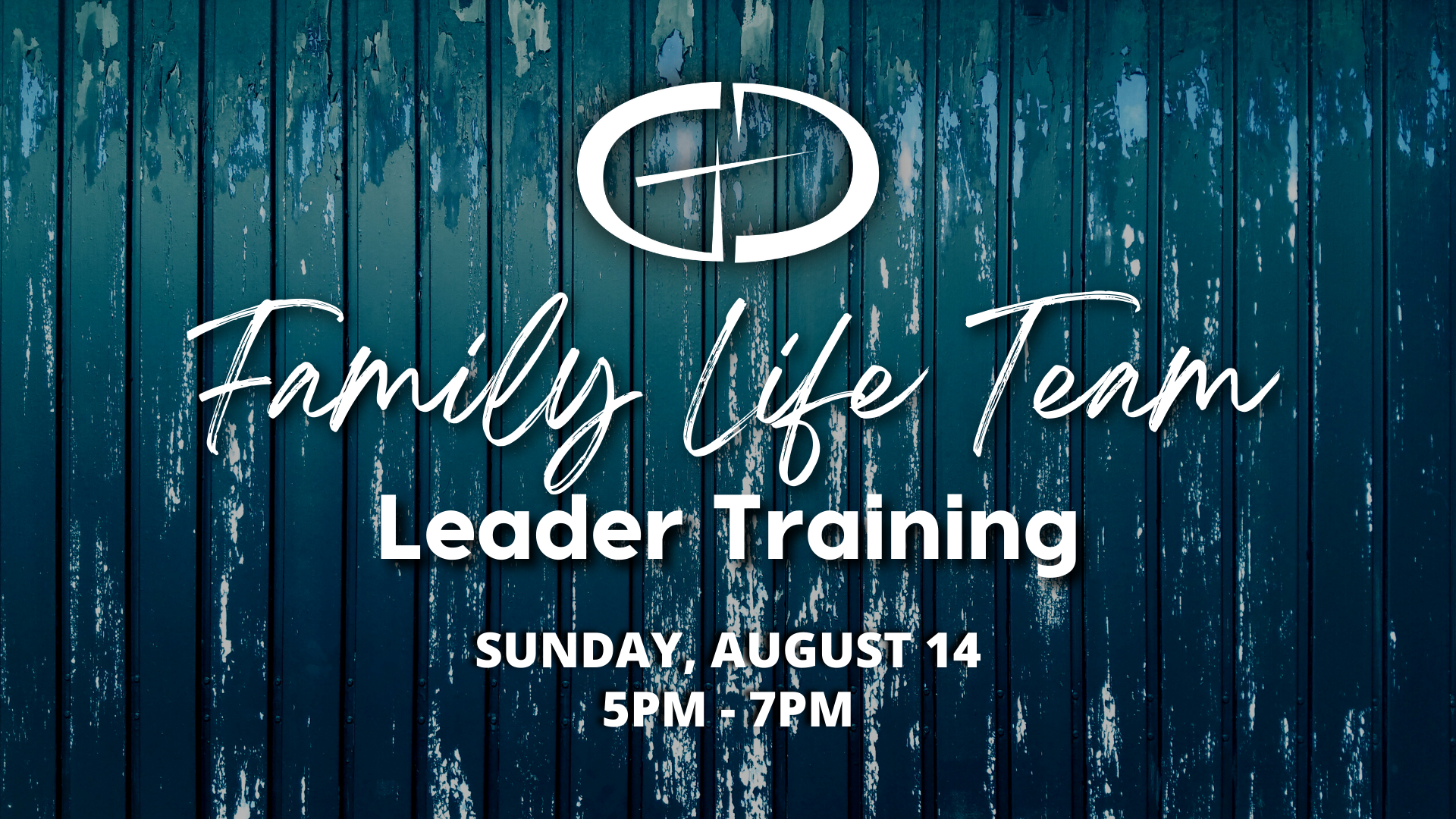 Our annual Family Ministry Team Leader Training is happening on Sunday, August 14th from 5-7pm in the Kids Room. This training is for everyone serving and leading within Family Ministry, including Kids Jr, Kids, Middle School, and High School ministries. We will eat together, laugh together, center in on the vision of our 2022-2023 year, leader expectations, child abuse training, and you will get to meet our new Family Life Director, Audrey Duensing-Werner.
We will be feasting on charcuterie and enjoying good drink (beer/wine).
Please RSVP by August 11th at 1:00pm so we have an accurate head-count for dinner. Click here: https://members.gdlc.org/page/413?RegistrationInstanceId=269
*This training is required to ensure that our ministry environments are safe and healthy for all kids who enter our doors and lives.
**We will also be performing Background Checks on those leaders who are due (we do this every two years).
Any questions? Please contact Jason Phelps, Discipling Director, at jphelps@gdlc.org